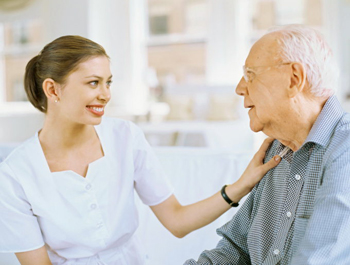 SensiCare of South Florida is a family owned and operated Nurse Registry. SensiCare begins with an assessment of each client's individualized, medical and emotional needs. Interviews with family members, legal guardians and friends may be utilized to create a comprehensive understanding of the SensiCare client. Determining the absolute level of care and establishing the appropriate program of well being for each client is our foremost concern. We take pride in caring for our clients as if they were our own family members. Compassion and understanding is key to providing the best care possible.
SensiCare is dedicated to providing quality care in the home, hospital, nursing home, or, wherever needed. With appropriate assistance, a loved one can maintain their independence and quality of life in the comfort of their own home, where they feel safe.
SensiCare is the solution for your peace of mind. We offer one on one attention with the assistance of caring professionals to provide personalized support and companionship to enhance your life-style.
Personalized Professional Services is our ONLY Business. We recruit, orient and supervise our Caregivers for the specific purpose of providing quality service to our clients.
We provide assistance with ADL's (activities of daily living) including:
Dressing
Bathing
Ambulation
Feeding
Companionship
Meal Preparation
Shopping
Laundry
Light Housekeeping
Correspondence
Errands
Medication Preparation
And much more…..
Our services are provided by Home Health Aides, Certified Nursing Assistants, License Practical Nurses, and Registered Nurses upon request.